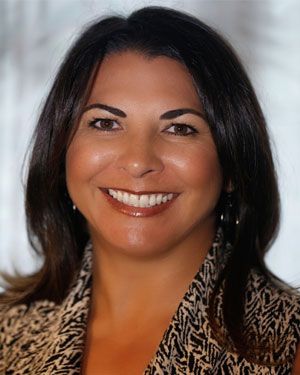 Dawn Ramos is the Co-Founder of the Alchalel and Ramos Group, at Keller Williams SD Signature, a real estate team that educates, advises, and advocates for their clients. In August of 2013, Dawn made the career change to become a full-time Realtor and joined the Keller Williams San Diego Metro office in October of that same year.

Dawn grew up at Travis Air Force Base in Northern California, where her parents served in the Air Force for over 20+ years. She graduated from Sacramento State University with a degree in Business Administration with an emphasis in Finance and Insurance. During college, she worked for a Realtor where she learned she loved real estate.

Prior to real estate, Dawn was a business consultant for a national liquidation firm. Her expertise in business consulting taught her skills of financial management and organization, which allowed her to advise and guide her clients in making the best decisions to reach their goals. One of the most enjoyable aspects of being a Realtor for Dawn is the opportunity to meet new people, build and maintain abundant relationships, and support and advocate for her clients every day.

Providing every client with the highest level of service is the foundation of her success and her continued promise to you. Professionalism, knowledge, integrity, and commitment are all aspects of offering the absolute best as your real estate professional.

Alchalel & Ramos
Group
Dawn Ramos
CA BRE # 01940779
Mobile: 619-889-9592
Leon Alchalel
CalDRE # 01507076
Mobile: 619-517-8609
Broker
CalDRE # 01527365
We'd Love To Hear From You!