Tips for Buying Real Estate as an Investment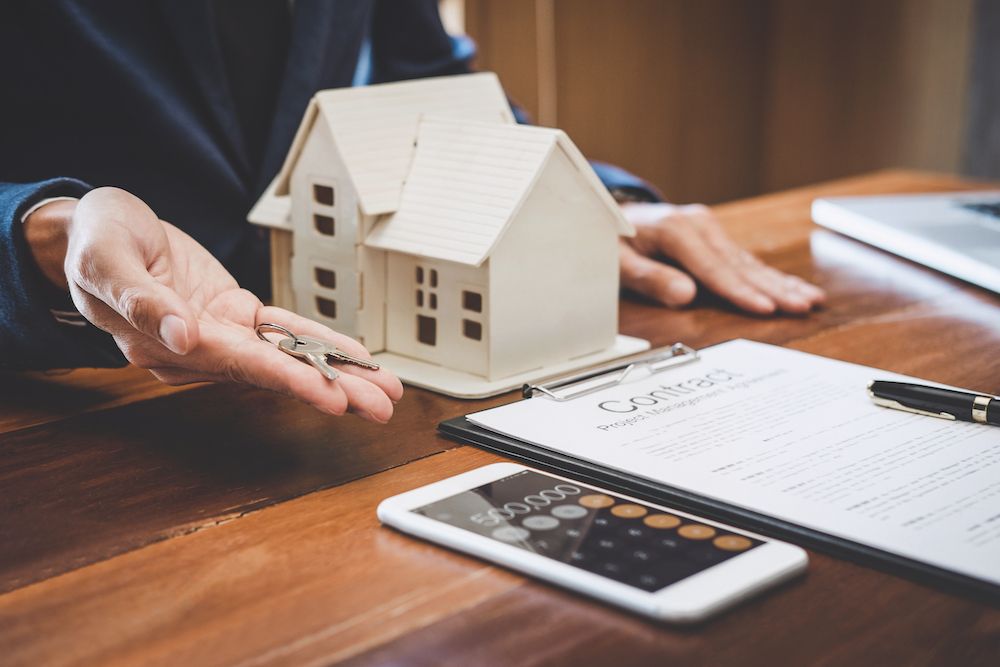 Investing in real estate has grown in today's market. It is a lucrative way to build wealth for your retirement years. However, not everyone can do it successfully. It takes planning, dedication, and research. Here are tips to help you buy real estate as an investment.



Buy in a Dip
Investing in real estate is like investing in a dividend-paying stock. How cheap the commodity is determines the return you will get. However, you need to assess the return carefully. For example, buying an inexpensive home in an insecure neighborhood will not give you a good return. Buying when the market is in a dip helps set you up for success to profit when the market goes up again.



Understand Your Costs from the Beginning
Understanding your costs upfront is essential if you are new to investing in real estate properties. You may have to pay for more than realtor commissions and property costs. Consider repairs, electrical problems, insurance, closing, and utility prices. Failure to budget for such expenses can cost you the deal.



Understand the Market


You can avoid real estate investment problems when you understand the market. Doing so can help you evaluate the property price. You can know how typical houses in the community cost per square foot. With the knowledge, you can calculate how much rent you can charge for your property. You can also renovate your property in a way your expected buyer can find appealing.


Most real estate investors make the mistake of trying to make a property the best and stand out in an area. While that may be good, it is always important to consider the class of people living there. For example, having a luxury home in a working-class area may not be profitable. The people living there may not afford the price allocated to the property. Thus, it may end up being wasteful.



Manage Your Risks
You can manage real estate risks by avoiding getting deep into debt. Try to maintain a cash reserve to carry the property for a while before it needs moving. Doing so will help reduce your risk of selling the property quickly at a loss. A cash reserve will also help you pay for repairs you had not planned before putting the property on the market.



Avoid falling in love with an investment property. Sometimes, people make bad investment choices by buying properties even when they know the math is not good. They do so because they fear losing the deal. Have a risk tolerance to enable you to make wise choices.



Maximize the Real Estate Value
You can get more profit when you implement different ways that can help maximize real estate. For example, you can add value-added services such as trash pickup in an apartment complex for a monthly fee. You can also add a security guard or concierge to the building.



Understand Real Estate Investment Rules and Regulations
Understanding real estate investment rules will help you not waste your money on something the law does not allow. For example, you may turn a basement into a rental without knowing whether it is okay by law or not. Avoid assuming you can add a second story or another room before understanding what permit is necessary.



Try Real Estate Investments That Are Not Traditional
Real estate investment does not have to limit you to apartment buildings and single-family homes. You can diversify your scope and invest in warehouses, office buildings, or industrial spaces. All the options can generate income as rent.



Office buildings and industrial spaces can reduce overall costs. It entails triple-net lease property maintenance, taxes, and basic insurance covered by the tenant. Thus, your investment can yield cash flow steadily with limited out-of-pocket expenses.




For more about investing in real estate, get in touch with Alchalel & Ramos Group at our office in San Diego, California. Call (619) 517-8609 to book an appointment today.
A great real estate agent is like an Oprah for living your best real estate life. Read
Visit houselogic.com for more articles like this.
Copyright 2018 NATIONAL ASSOCIATION OF REALTORS?