Top 10 Tips to Prepare Your House for a Sale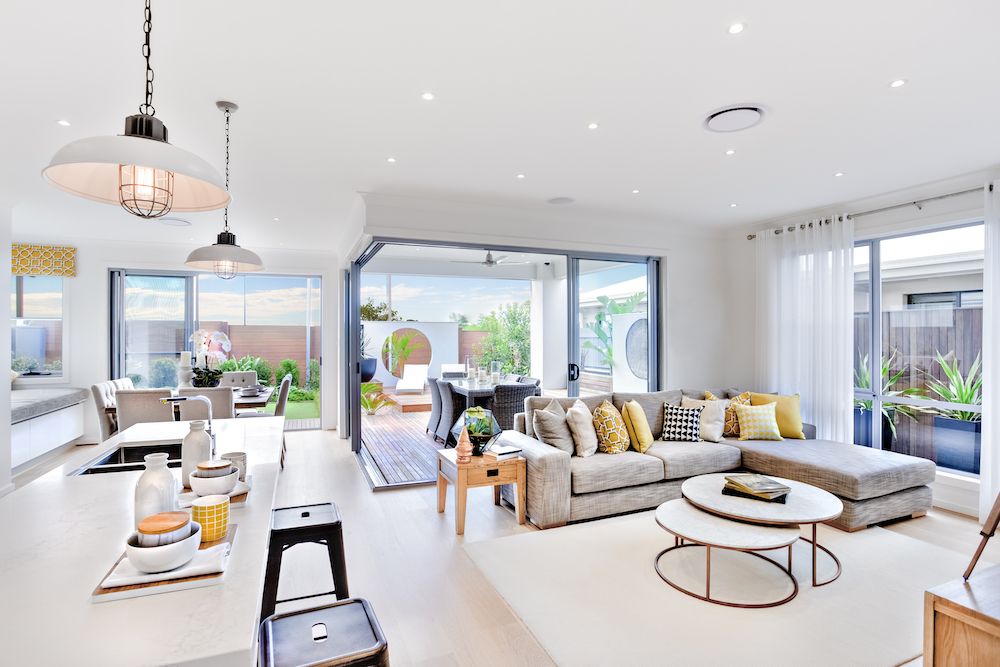 If you are planning on selling your home, you will want to secure as many offers as possible in a timely fashion. To make sure that you get serious offers as well as serious interest, you need to maximize the appeal of your home.

Here are our top 10 tips to prepare your home for sale and present it in its best light.


1 - Create a Great First Impression

You only get one chance to make a first impression, so you need to make it count. You can have the best photographs and videos of your property online, and if it fails to impress in person, then you could be putting potential buyers off before they even make it up the path. Make sure your home has curb appeal by clearing pathways and ensuring that they are well lit, jet-washing walkways, porches, and front doors, cleaning windows, and making sure your house number is visible from the road.


2 - Create as Much Space as Possible
Space sells and the more usable space your home has, or at least is perceived to have, the higher the offers tend to be. Try and limit the amount of furniture you have in each room by placing some into storage, keep floors free from clutter, and let in as much light as you can to make rooms look bigger and more spacious.


3 - Declutter Your Home
Clutter is one of the biggest turn-offs for potential buyers since it makes it incredibly hard for the buyers to visualize the size of the space that you have, as well as imagine themselves living in your home. Since you are planning on moving anyway, take the opportunity to sort through old things, throw a yard sale, donate to your favorite charities and box up anything that you aren't going to need for storage. Don't be tempted to try and hide things in cupboards – prospective buyers always want to check out any usable storage options and may find themselves buried under your stuff!


4 - De-Personalize Too
As we know, prospective buyers want to be able to see themselves living in your home, and it's much harder to do this if there are signs of your family everywhere. Realtors and home stagers always recommend de-personalizing your property as much as you can. Take down photographs, kids' artwork, medals, and trophies, and rely on neutral decorations to add the finishing touches to your home.


5 - Prepare Any Pets
If you have pets, the last thing you need is for prospective buyers to be turned away from any odd aromas when they walk into your home. Getting your pets properly groomed in the days before an open house or viewings is the best way to make sure that they smell clean. Don't forget to wash their blankets and bedding as this is likely to smell strongly of them too. Some realtors and home stagers will suggest that you make sure that your pets are out of sight when it comes to viewings, as this could put off potential buyers who aren't animal lovers.


6 - Do Any Outstanding Maintenance
Most homeowners find that there are nearly always little maintenance jobs that they never seem to get around to. Well, now's the time! Fix broken tiles, sockets, or switches, change any bulbs that need replacing, and tighten up any cupboard or door handles. Attention to detail is everything and a house with outstanding maintenance can look a little unloved and uncared for.


7 - Show Your Kitchen and Bathroom some Love
Kitchens and bathrooms are considered to be the most valuable rooms in any home, so it's important to make sure that yours shine when it comes to photographs, videos, and viewings. If they are looking a little dated, consider upgrading some elements to bring them into the modern era, such as new faucets or shower heads, brighter light fixtures, and even painting or replacing cabinets.


8 - Don't Forget Your Outside Space
Potential buyers will be looking at any outside living space in addition to the indoor space. If you have a spacious yard, outside seating area, or exterior buildings, make sure that you pay attention to these too and don't overlook them in favor of the main house. Consider getting a landscape gardener in to maximize the appeal of your garden and make it a feature of your property.


9 - Get a Professional Cleaning Company
To present your home in the best possible light you need it to be spotless, and while you can no doubt clean it very well yourself, there are companies that specialize in the levels of deep cleaning that can be hard to achieve without professional equipment.


10 - Consider Getting a Professional Home Stager
A home stager is a professional who specializes in getting homes ready for sale. They can look at any property and understand what changes need to be made to make it easier for buyers to view themselves living in your home. They can also make your home look more 'ready-to-move-in' which is an important quality for many homebuyers.

​​​​​​​For more top tips on how to prepare your home for sale, please contact our expert realty team at the Alchalel and Ramos Group in San Diego, California at (619) 777-8505 today.
A great real estate agent is like an Oprah for living your best real estate life. Read
Visit houselogic.com for more articles like this.
Copyright 2018 NATIONAL ASSOCIATION OF REALTORS?